Execution
PEOPLEWORKS OF DALLAS, TX
Effective plans and goal deployment lay the foundation for strategy implementation. In the presence of the global economic head winds that exist today, no plan can be successful without focused execution and structured accountability. PeopleWorks has a proven track record of ensuring that performance metrics are achieved or exceeded using PWI's proprietary Performance Excellence Methodology (PEM).
Sustainable growth, profitability, and maintenance of a competitive advantage require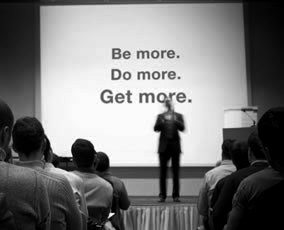 agile management that can execute and manage change. Few companies, however, can effectively migrate existing operations to align with revised goals. Perhaps your processes lack consistency and predictability. Maybe you are dependent on a few key employees to make things happen. Perhaps you are trying to cut costs, but your closing cycle doesn't allow enough time to focus on new processes and procedures. These are common themes that PeopleWorks is asked to address with many clients. We have found that the following service offerings provide a framework for management to quickly assess their current state and properly plan and implement for the future:
Identify opportunities for improvement through a diagnostic review of current business processes, systems, and internal controls and determine whether they add value and contribute to profitability.
Give management a snapshot of areas that need to be strengthened by comparison to average benchmarks for competitors and best-practice companies as a gauge for potential business improvement.
Support decision-making processes by presenting alternate paths to optimization through a gap analysis and assessment of areas for "quick hit" vs. long-term redesign and improvement.
Deliver a process mapping, workflow analysis, technology analysis, and future state design and transition plan that can be easily understood and implemented.
Efficiently manage the improvement process by standardizing and simplifying processes and training.
Develop and implement performance metrics to measure the effectiveness and continued impact on profitability and productivity.

Contact PeopleWorks today at 800-505-3978 to learn more about how we can help your company execute your strategy to deliver world-class performance and profitability.